Angela (Angie) Llewelyn
RN, CDE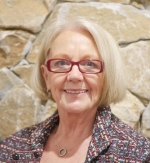 Angie is a Registered Nurse, Credentialled Diabetes Educator and has been teaching diabetes since 1996 across Australia in varied communities. Angie has extensive experience in working with people with diabetes, particularly young adults with type 1, gestational and diabetes in pregnancy Angie has also been involved with diabetes in the Aboriginal and Torres Strait Islander communities and in developing education for health workers. Angie is passionate about diabetes and loves helping people to do well incorporating the latest in management and technology.
This includes adjusting insulin for multiple daily dosing and pumps, initiating insulin pumps, continuous glucose monitoring, flash monitoring and using other technology such as insulin predictors and other helpful applications. Angie is enthusiastic to help people self-manage while offering the support and education as needed.
Areas of Special Interest:
Insulin therapy in Type 1 and Type 2 diabetes
Insulin pump therapy in Type 1 and Type 2 diabetes
Continuous glucose monitoring
Self management strategies
Professional Memberships:
Australian Diabetes Educators Association
Australian Practice Nurse Association
Juvenile Diabetes Research Foundation
Referral:
Referral may be made directly to Angie Llewellyn CDE, from your General Practitioner under the Team Care Arrangements once a care plan has been completed. Fee for service is also available.
Locations:
Endocrine Consultants SA
KESWICK
Click here for map
Services Provided
The services provided by our friendly staff at Endocrine Consultants SA, provide you with the peace of mind that you will be receiving the best care possible to help you manage and treat your condition. Our services include: Read more »
Covid-19 Alert
*Coronavirus (COVID-19) Alert* Read more »